Gemalte Felsen für Wohnkultur
Suchen Sie eine neue Wohndekoration? Etwas, das nicht teuer und einzigartig ist? Etwas, das leicht zu bekommen ist und möglicherweise Ihre kreative Seite zur Geltung bringt? Dieser Vorschlag könnte Sie überraschen: Felsen. Ja, diese Felsen, die du in deinem Garten oder am Flussufer oder am Ufer siehst. Diese exakten Felsen könnten den ganzen Ort etwas künstlerischer machen.
Einige Leute finden tatsächlich Steine, die eine einzigartige Formation oder Farbe haben. Aber abgesehen davon können die normalen flachen Steine, an die Sie nie gedacht haben, gemalt werden, und Sie können dies als Entwurf für Ihr Zuhause verwenden.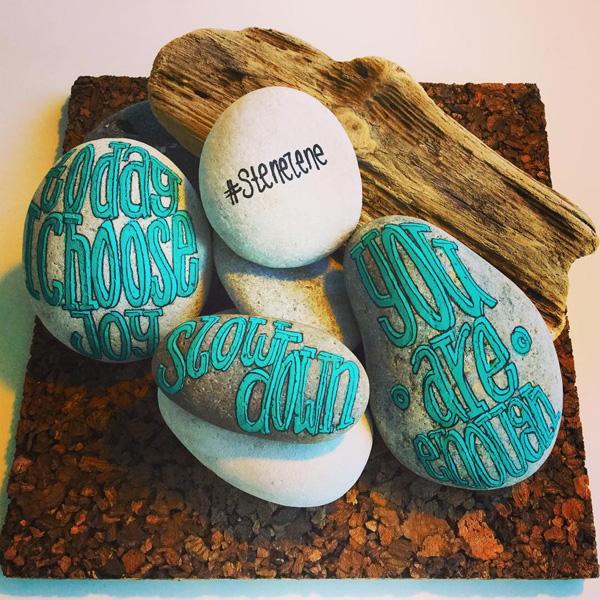 These words of wisdom are the best painted on rocks with a smoother surface. You can even write some wrods using your Sharpie.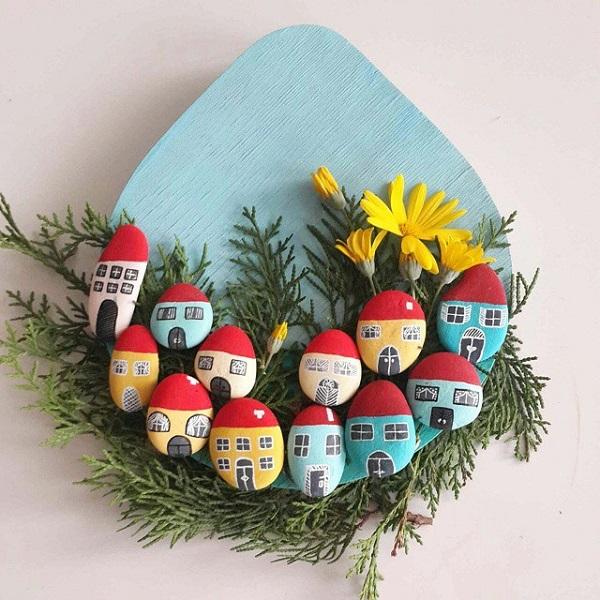 This one is actually pretty cute. You can create some little houses on your rocks and then add them on a plywood you have also painted. You can add some designs like plants and flowers which gives the effect of a village for gnomes or dwarves.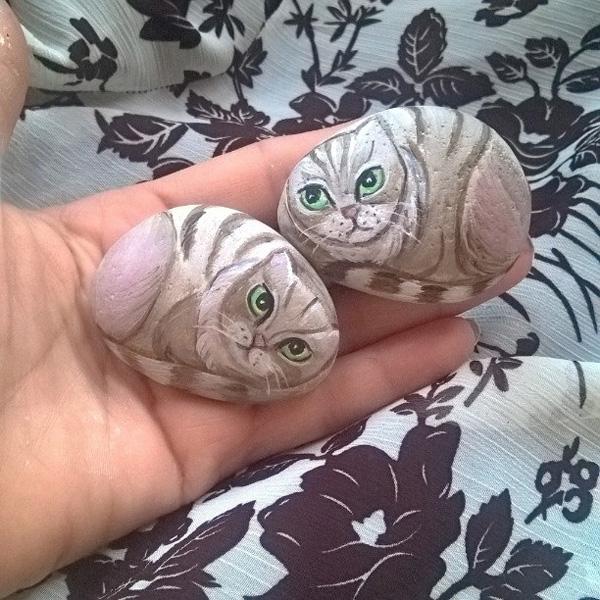 Rocks have now transformed into cats. Just paint the portrait of your cats on these rocks and you can now place them anywhere you want.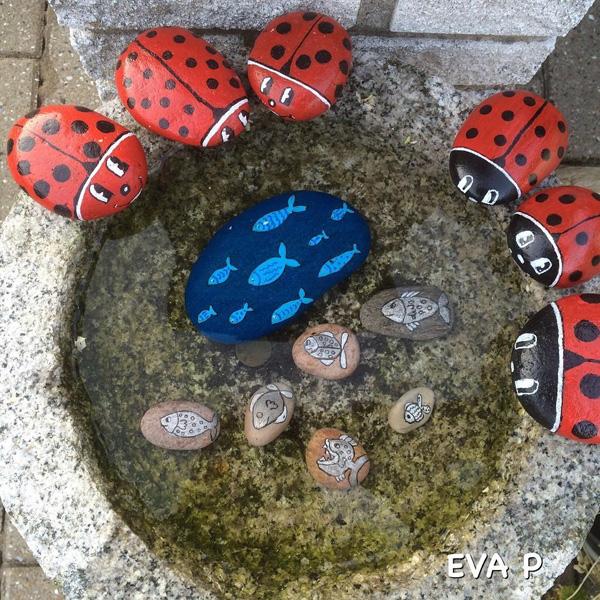 If you want to make your water feature at home look much better, you can now paint your rocks with either little creatures like ladybugs or add some fishes that you don't hvae to feed and doesn't have to die; by painting them on rocks, of course.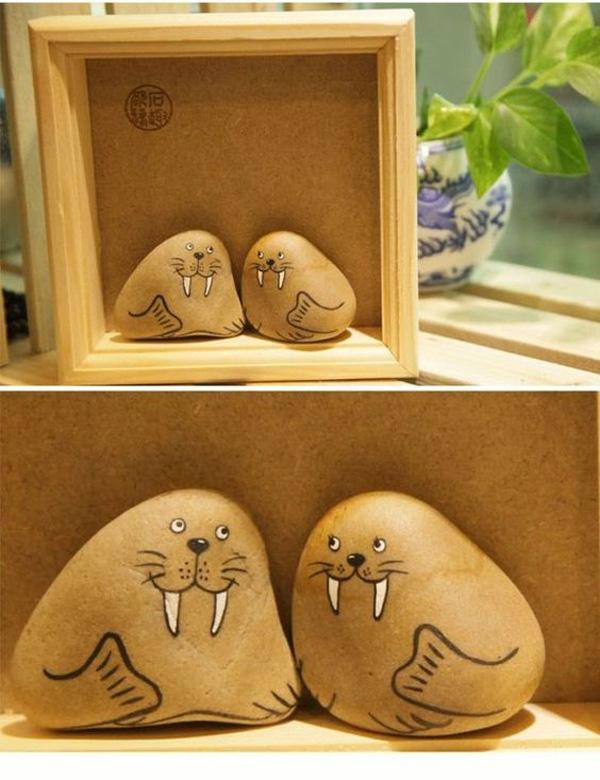 Thinking about what gift you should give to a friend? A cute home decoration of two walruses will do the job. It's personalized and cheap.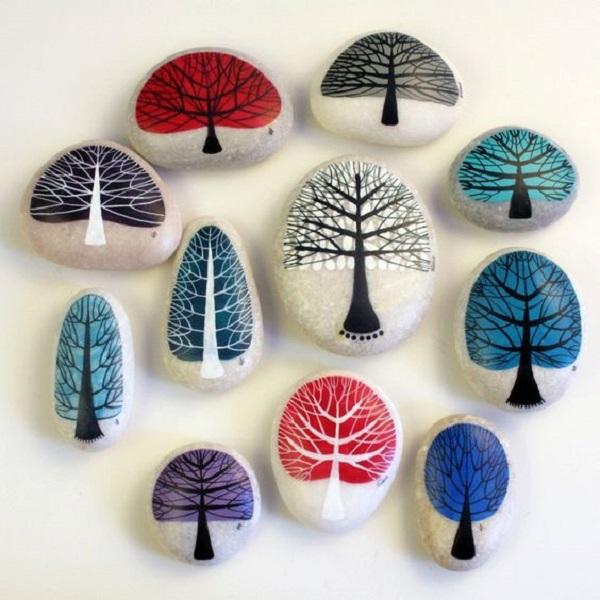 If you'e collected those white circle rocks before and don't know what to do with them anymore, you can choose to go with these tree designs. It's wonderful and refreshing to the eyes.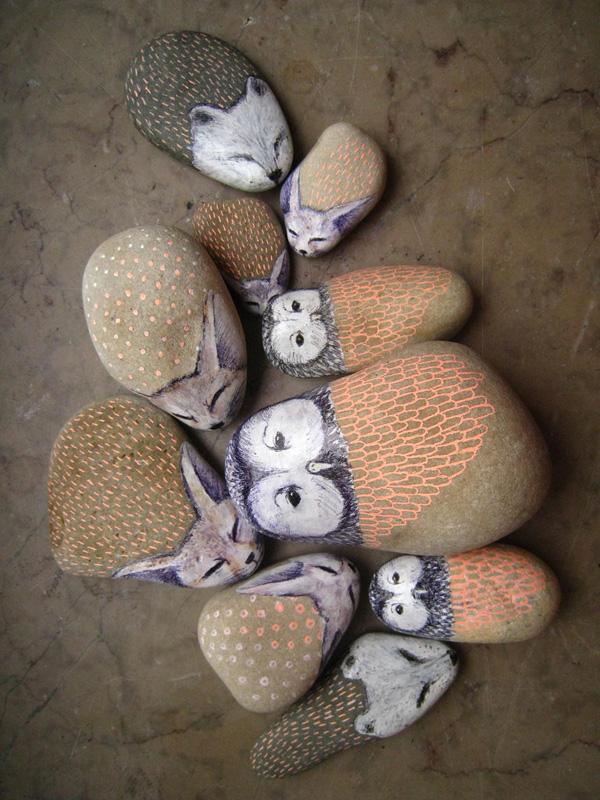 These beautiful forest creatures are forever embedded on these rocks. Keep these as home decors or you can give it away to friends as a keepsake.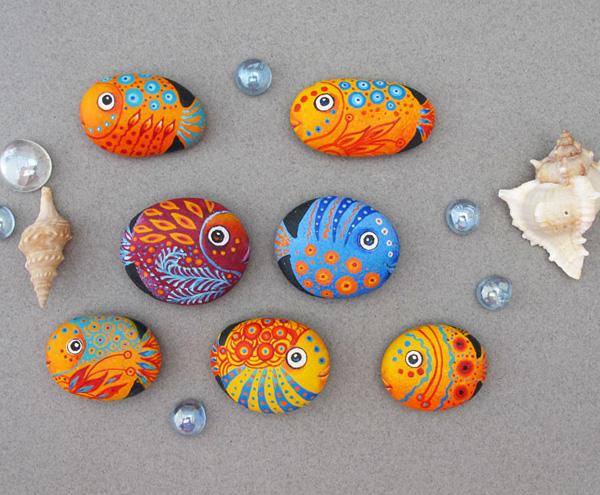 If you're looking for a great summer design for your home, you could be able to get a rock and unleash your talent in making these wonderful and colorful creatures of the ocean.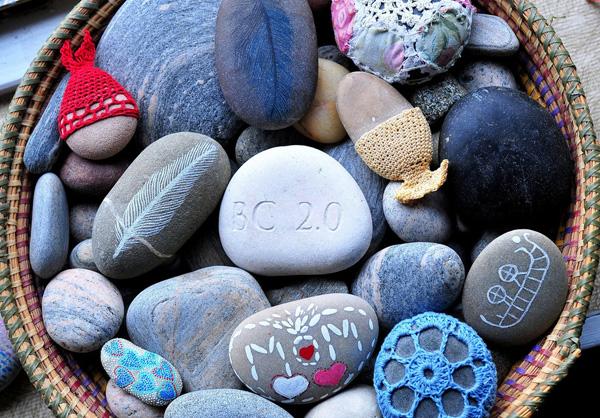 Who said you can't dress up a rock? Crocheting some designs for your rocks could instantly make it look worthy of a centerpiece. You can add this with your flowers and it would be a perfect home decoration for a change.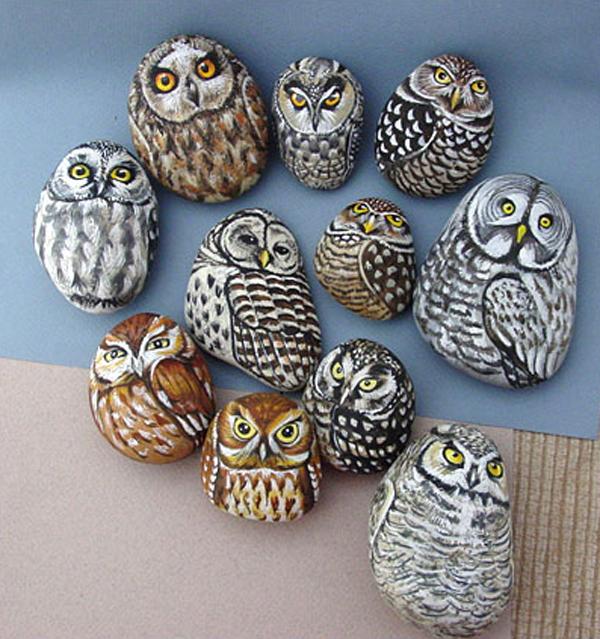 Nobody will really notice that these beautiful owls are painted on rocks. Be serious about this and create the best art project.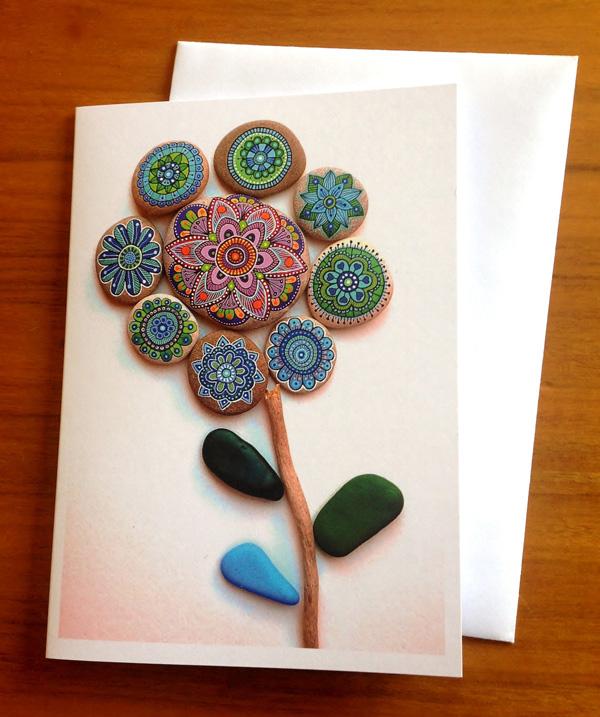 Mandalas are definitely great designs. But you can paint them on rocks, create a massive flower and then take apicture of it and use that for a greeting card. It's definitely one unique design we don't get to see on stationery elsewhere.
Painted stone mandala flower 2 – Greeting Card
Don't have the Nativity Scene for Christmas? Why not paint it out on rocks and place it anywhere you want a Nativity Scene to take place.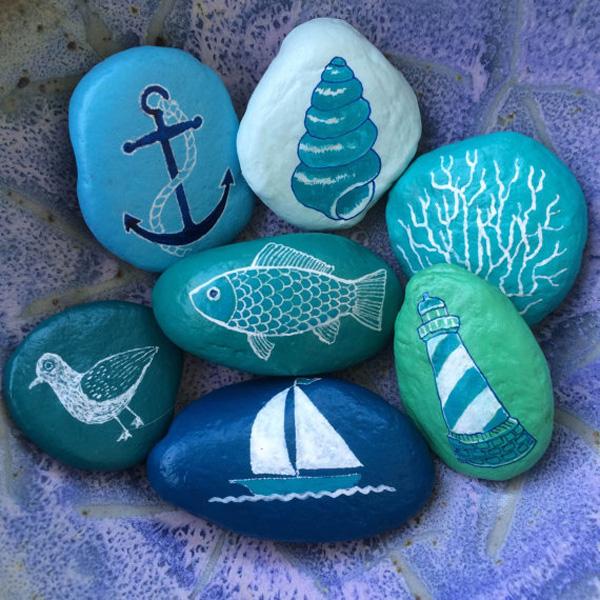 By having themes, you can easily choose the designs for each rock. Since rocks are usually found on beaches, why not make a beach them for your painted rocks?
Beach themed painted rock collection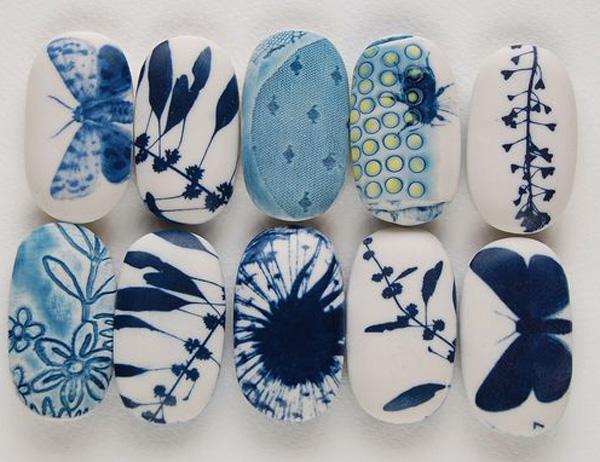 These beautifully painted rocks could very well become a legit house decoration for the rest of your life.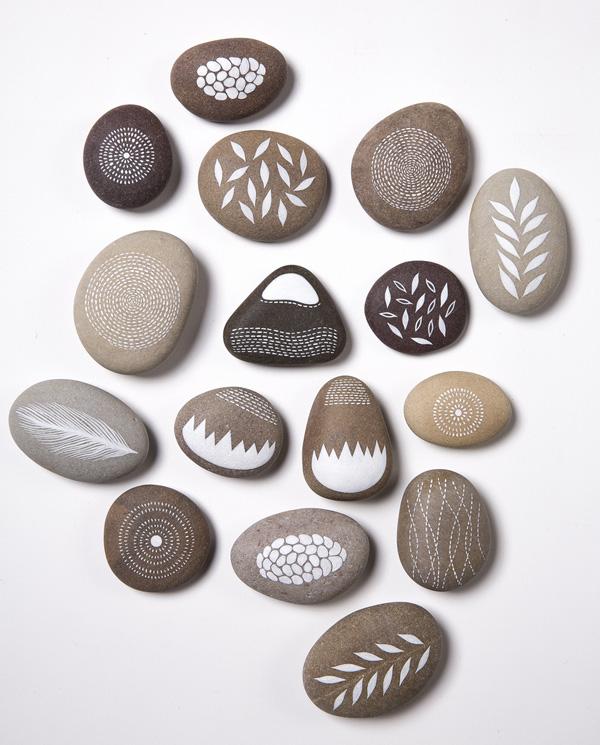 Got those bueatiful and smooth rocks? Add some minimalist drawings and you can have beautiful paperweights or perhpas some cool decoration for your room.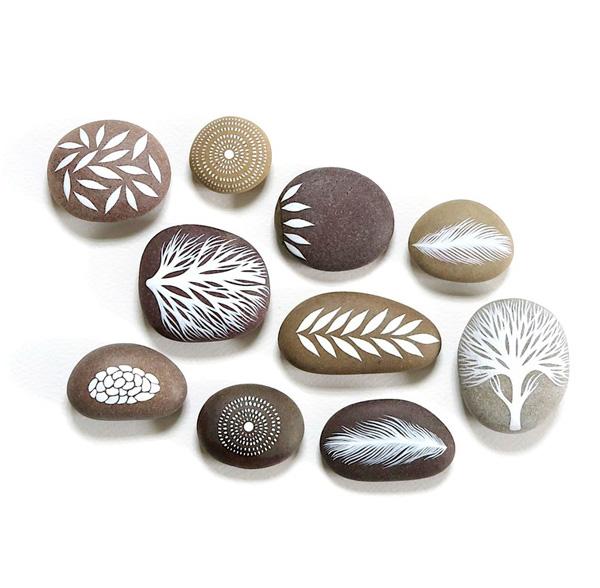 Here's another set of those beautiful white painted drawings on these brown rocks. It's simply a work of art.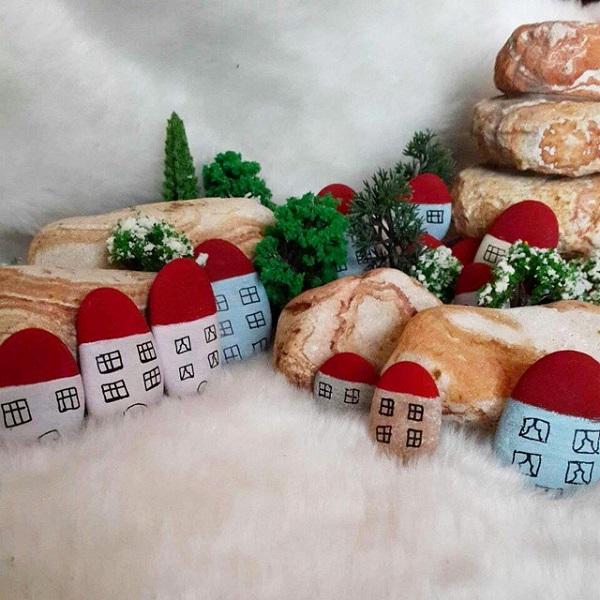 Lacking home pieces for your mini village? Don't worry, you can collect some rocks and then paint them to look like houses.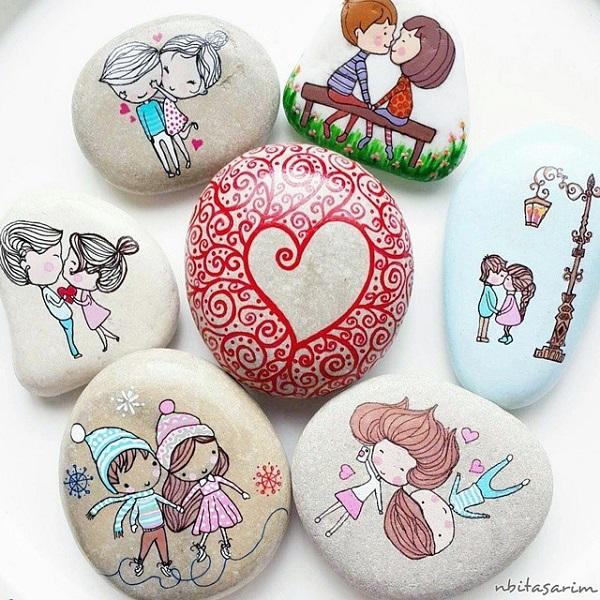 These beautiful and cute rocks could definitely be great gifts for your signifcant other. Sure, it's not expensive or perhpas shiny like diamonds, but if they're artsy, they would definitely appreciate these. And these are also too adorable to resist.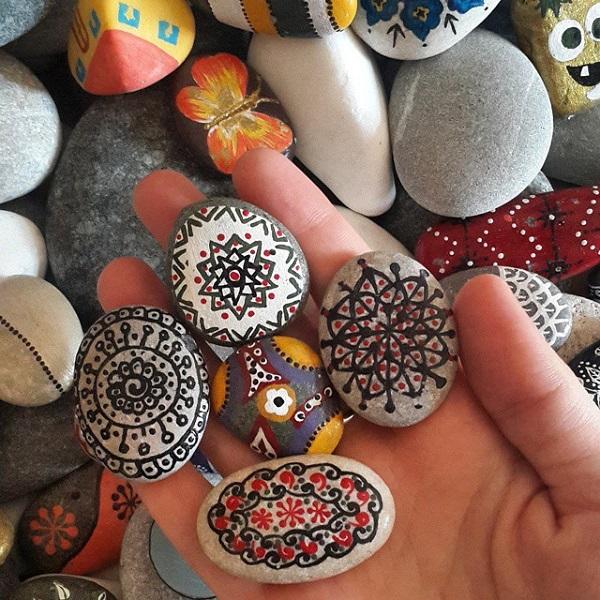 Create your own beautiful mandalas on rocks and let it scatter around your garden.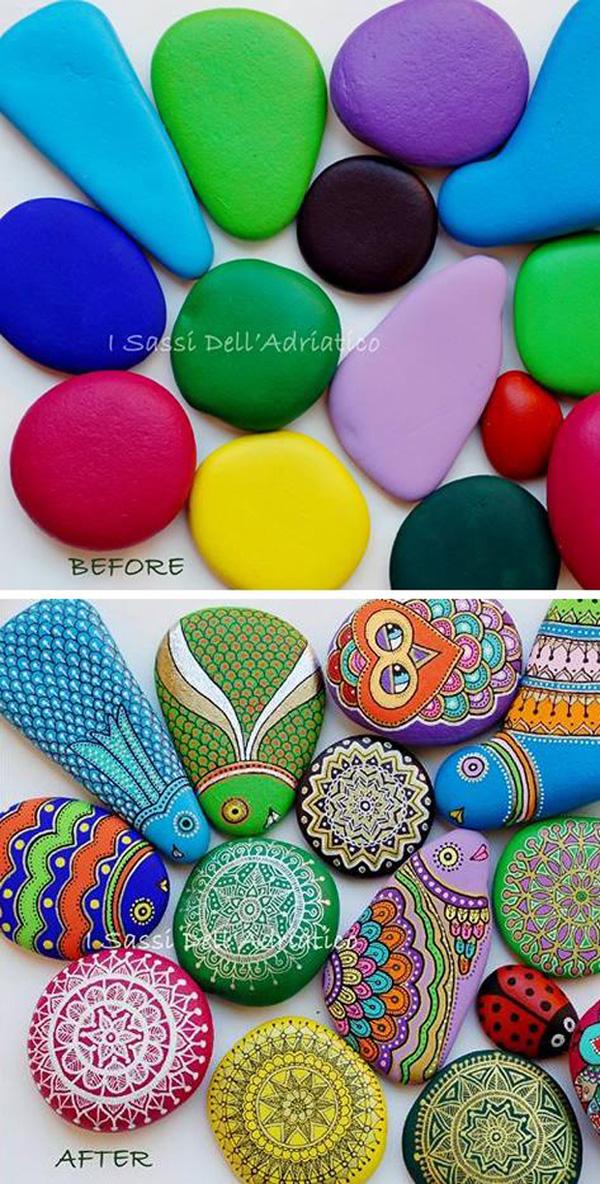 If you want to know how to create colroful painted rocks, you may want to cover your rocks in your chosen paint. Let it dry first and then you can start creating your masterpiece on these colored rocks.
Source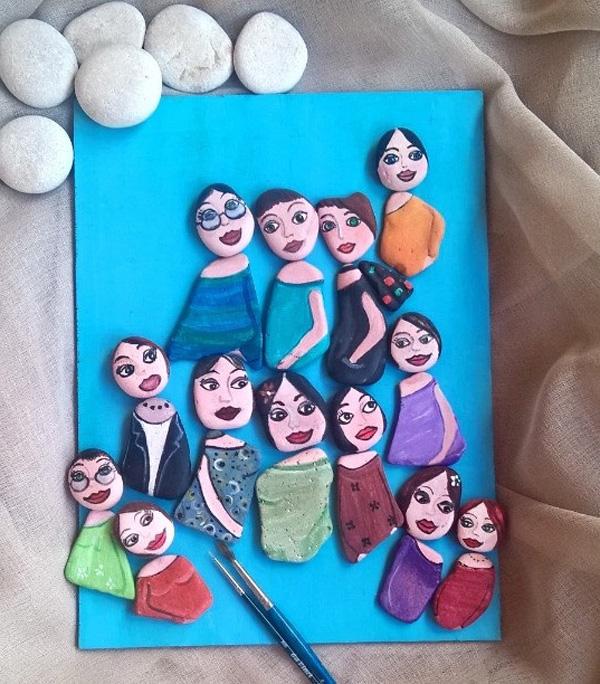 Want a gift for the family? Here's definitely one gift idea that they would find amusing, creative and unique. Create a rock figure of everyone in the family and give it to them.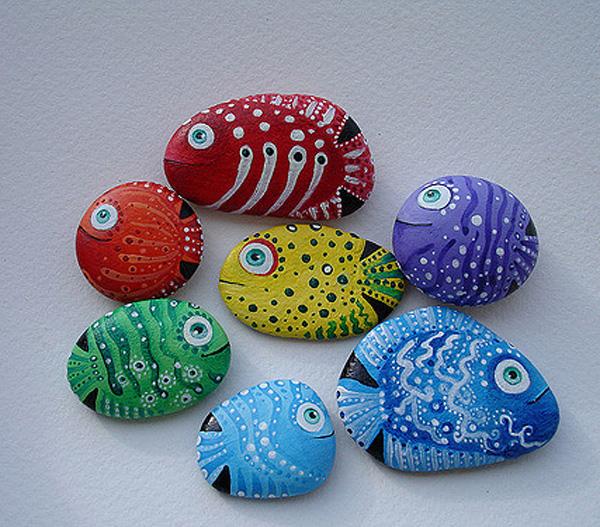 The most common designs for rock paintings are fishes,; normally because these creatures are perfect for round rocks and that they could look great with different colors and designs.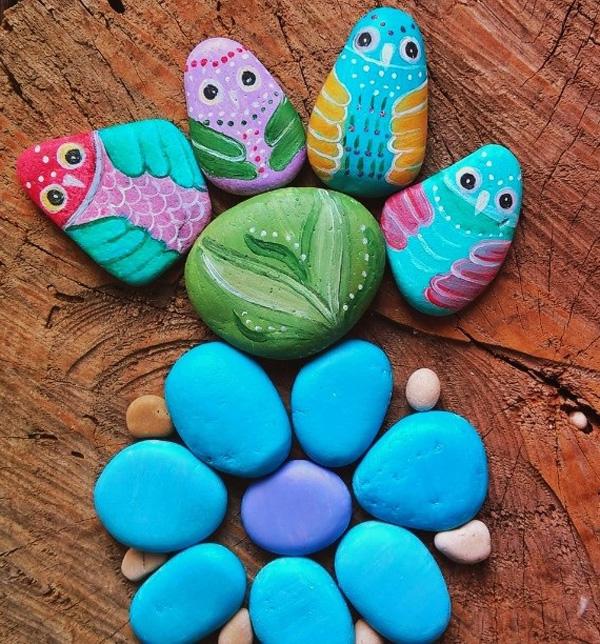 Birds are also in for rock paintings, most especially owls.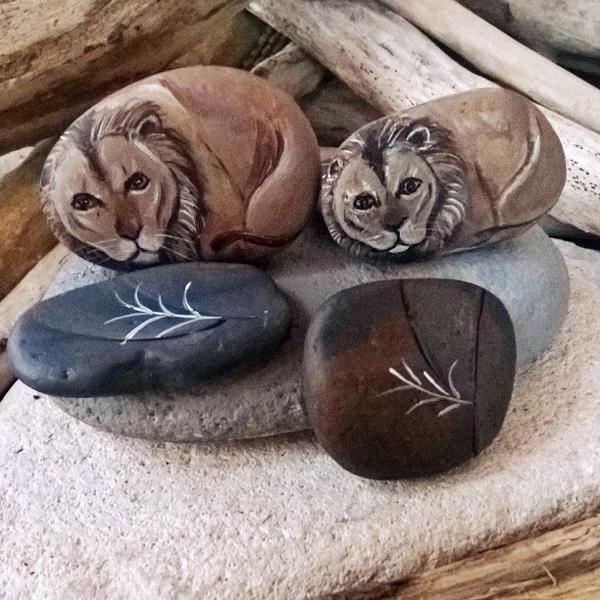 These rocks could pass as works of art of ancient people that were found on caves. It's stunning and fun to look at.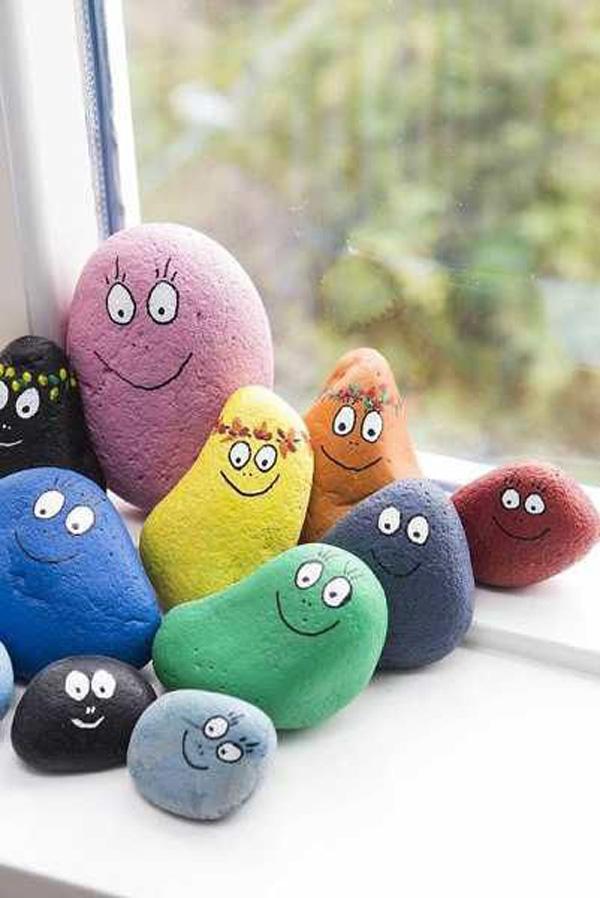 These fun pieces of rock painting makes you think of childhood or cartoon characters or perhaps some cute game that you once have played. Overall, it's fun and a cool decoration for a kid's room.
For someone who loves sneakers, these would pass as great decoration.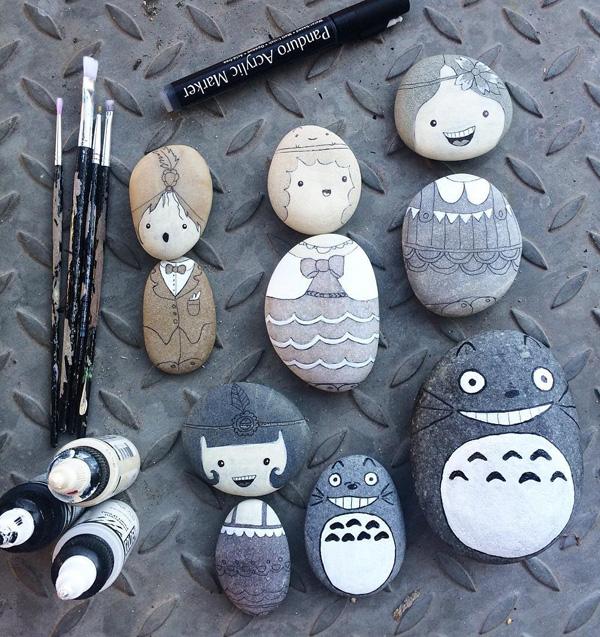 Either it's Totoro or some cartoon-ish portraits,these are really adorable rock paintings worthy of their own exhibit.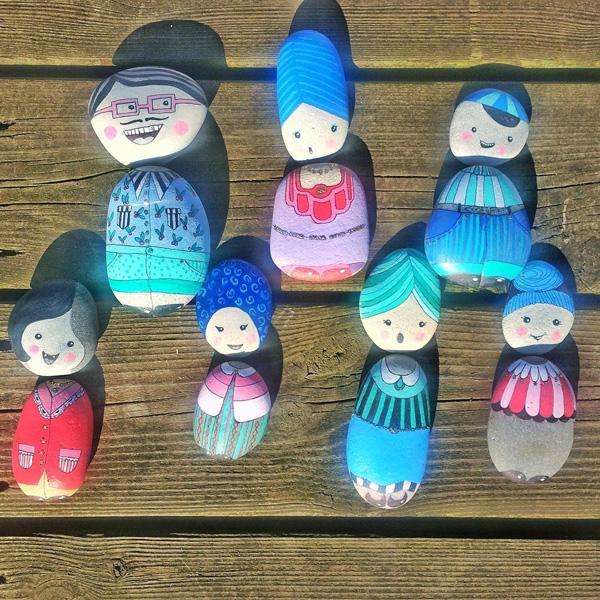 Family portraits on rocks. It's not everyday you can get these from a gift shop.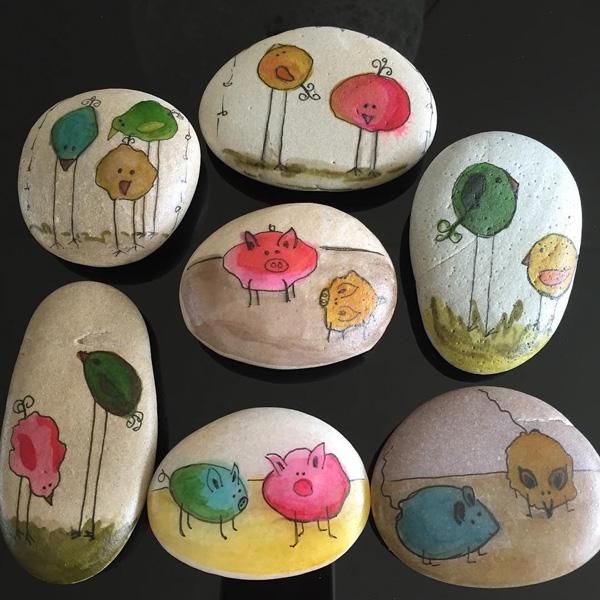 You can choose a fairtylea or fable theme for your painted rocks.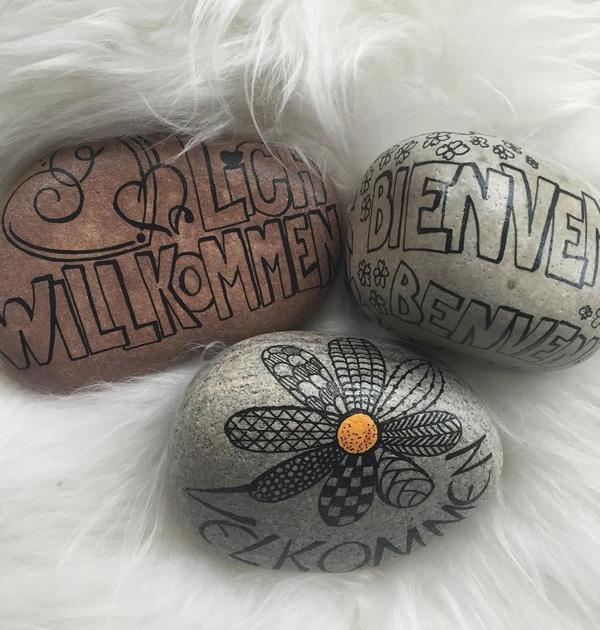 If you don't have any paint with you or you lack the talent in painting, you can take your Sharpie and get started. This works best on designs that are usually words of wisdom.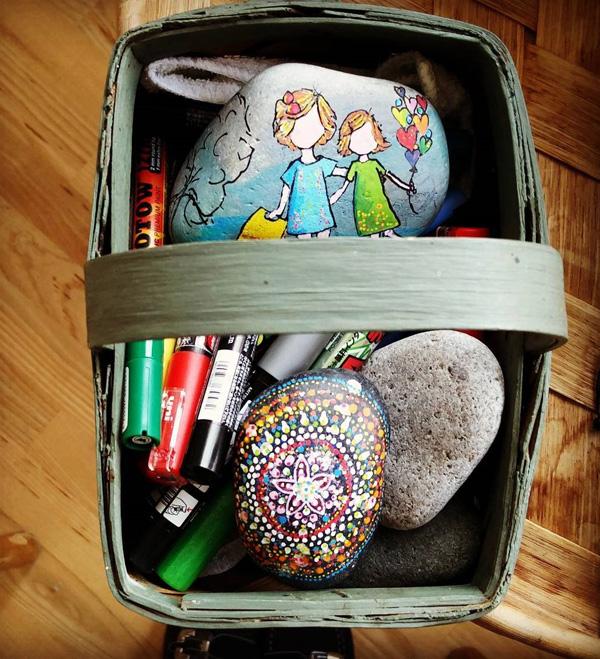 Create bueatiful pieces of art with rocks and your Sharpies or other colorful markers that will make drawing and even coloring much easier. You don't even have to wait for it to dry.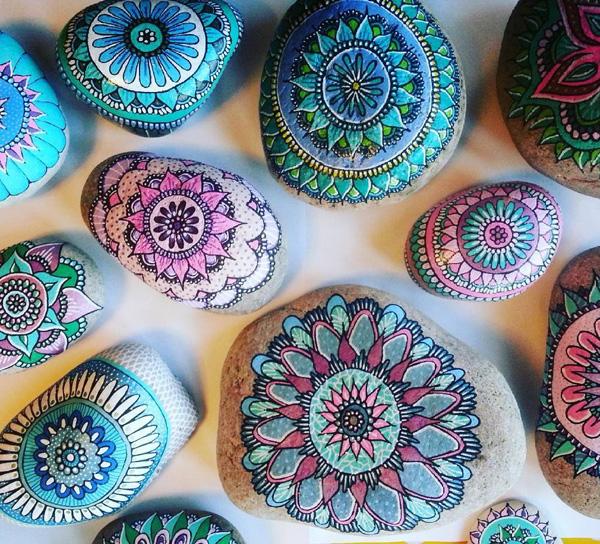 Creating and coloring mandalas are a great way to de-stress. You can let your creativity take over and just let your mind roam free while taking in the cool colors. Plus, you got a new piece for your home.
You don't need to have great talent in drawing to create a perfect painted rock. Sometimes, it just takes little dots and imagination to make it work.
Source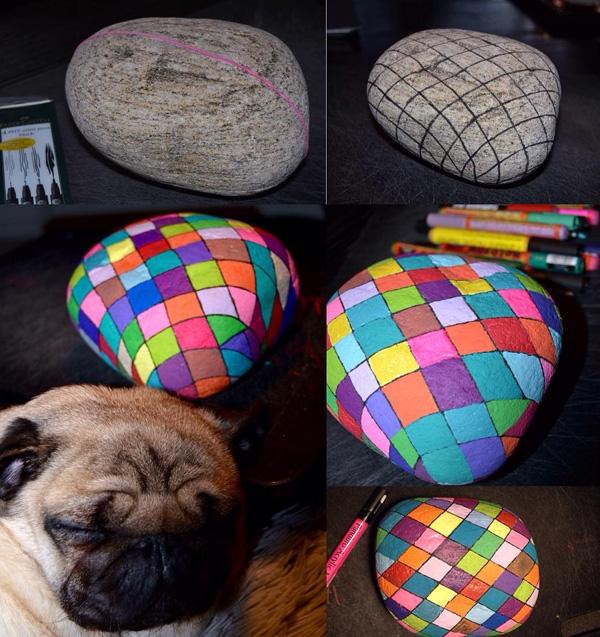 This is probably the simplest and easiest design you can make. But it can also work well as a paperweight for your desk.
Source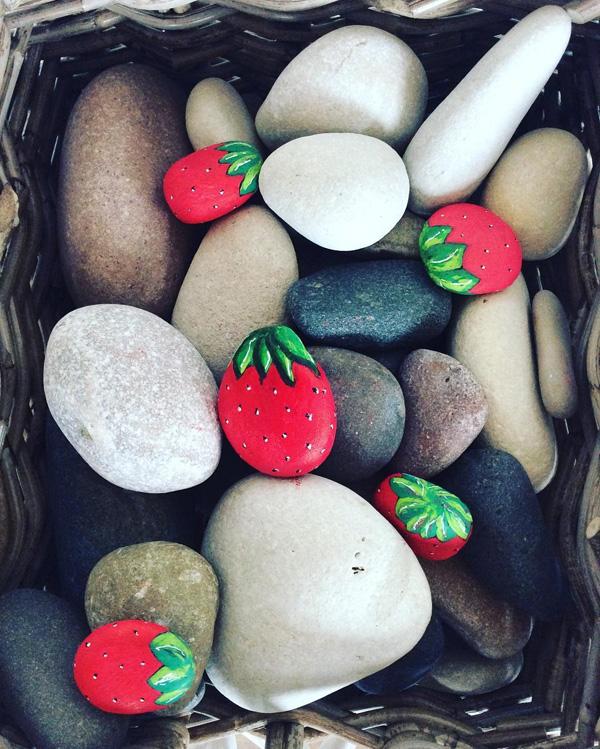 Animals aren't the only designs you can do. You can also choose a type of circular fruit and then create a design based on that fruit